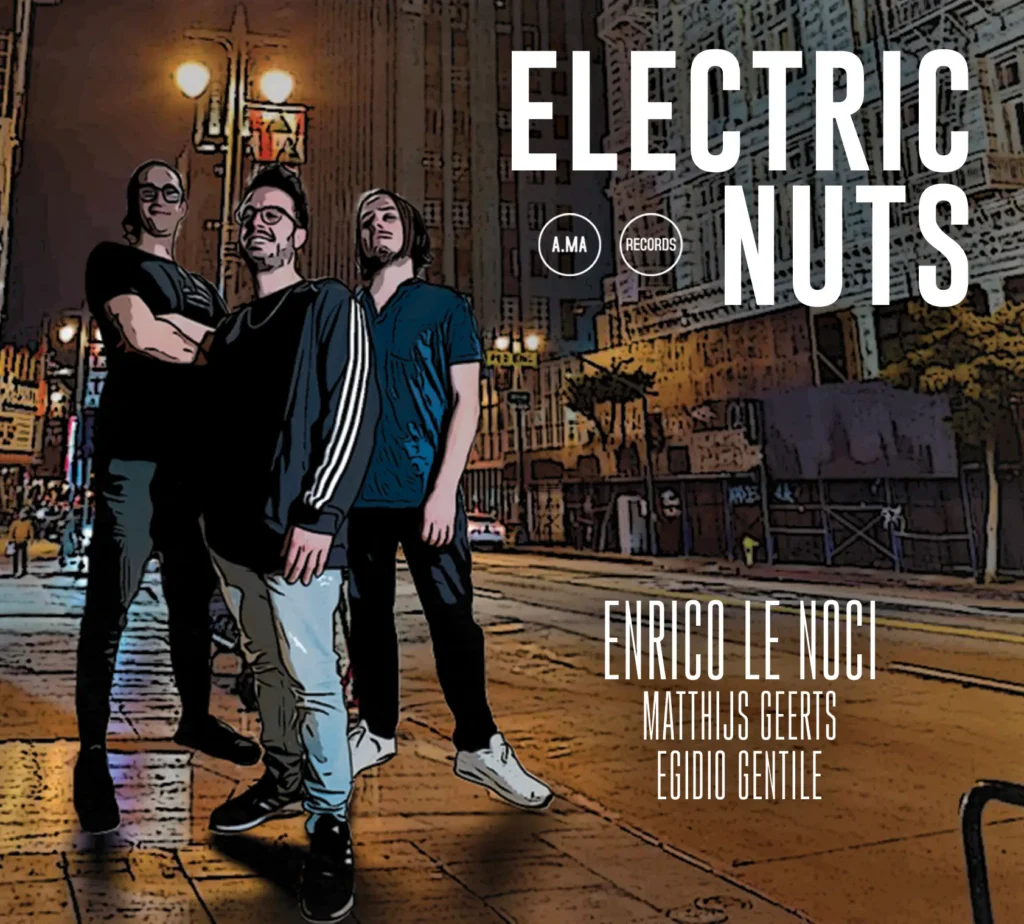 Electric Nuts
Ignite your senses with their electrifying fusion of jazz and rock! Led by the talented guitarist Enrico Le Noci, this dynamic band captures the pulsating spirit of our modern era. Prepare to be thrilled as they blend bluesy guitars, classic jazz influences, and a contemporary beat into a high-voltage musical experience!!

Lineup
Enrico Le Noci – Guitar and compositions
Matthijs Geerts – Keyboards
Egidio Gentile – Drums
STORY
In our modern times of speed, constant change, cultural melting pots, overlapping times and spaces, different images and stimulus pass by in the blink of an eye. Electric Nuts is recreating the dynamic sound of our time.
Walking in the footsteps of organ trios that made the history of jazz, 'the classic Blue Note Sound', Enrico's compositions merges the blues guitars of Jimi Hendrix, the compositional style of Herbie Hancock and Wayne Shorter and the contemporary African American beat in a fresh and exciting new way.
The core of the band is the many years of friendship between the young leader and guitarist Enrico Le Noci and drummer Egidio Gentile. They played together in countless bands for more than five years. This new project will be their discographic debut.
Joined with them is the wonderful Dutch keyboardist Matthijs Geerts on Rhodes and Synthbass.
He is one of the points of reference in the Dutch jazz scene, playing with bands such as Greyheads, Marutyri, Philip Lassiter and touring with his debut record published by ZenneZ Records. His playing is widely influenced by Mulgrew Miller, Kenny Kirkland and the sounds of Joe Zawinul and George Duke. As well as by contemporary giants like James Francies and Robert Glasper.
Electric Nuts generate an energetic sound that freshly brings authentic jazz vibes with a fusion rock flavor.